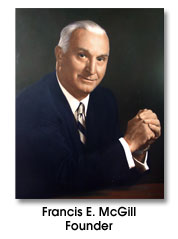 In 1925 Francis E. McGill started out as a realtor in the Roxborough/Manayunk area. He became known as a trusted member of the community for his honesty in his business and personal life.
In 1939, a couple of years before the end of the Great Depression, Francis E. McGill opened the doors to "Roxborough-Manayunk Building and Loan" because in those days realtors were also often bankers.
Today, the family continues to run the real estate and insurance businesses with Francis E. McGill's grandson, Matthew S. McGill at the helm. Matt took over for his father Francis E. McGill Jr. in 1991 and continues to be an active member of the community in both his personal and professional life.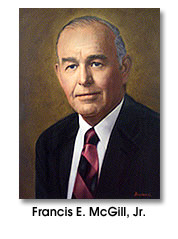 As a real estate brokerage, McGill Real Estate works primarily with consumers to sell and buy the right home for the best deal possible. McGill Real Estate also works with commercial clients, meeting their needs as well.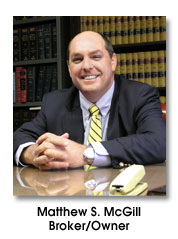 As an insurance broker, McGill Insurance works with companies like The Philadelphia Contributionship Insurance Co., Travelers Insurance Co., and Progressive Insurance Co. along with various surplus insurance providers to provide services specially tailored to their individual needs.
"I want customers to realize that they were treated as a valued customer regardless of the size of the transaction and that their needs were what was most important to this office."
— Matthew S. McGill